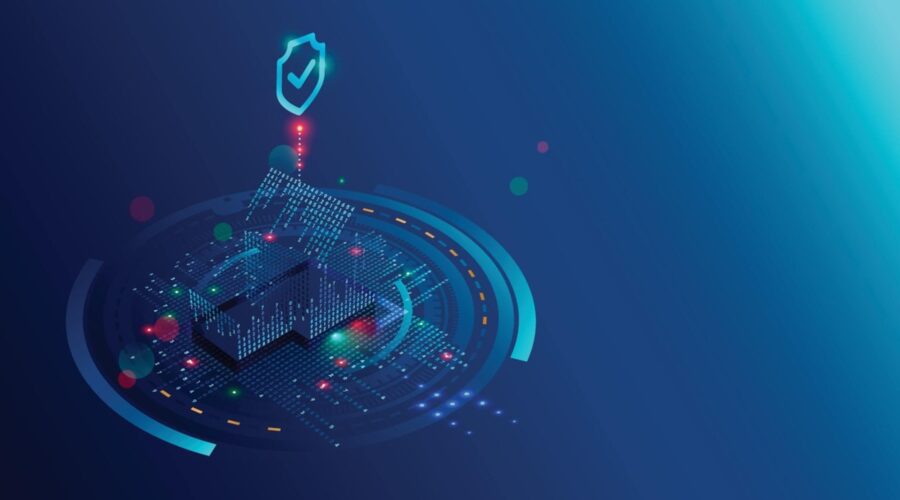 In today's rapidly evolving digital landscape, ensuring the security and integrity of your systems and files is more critical than ever. Cyber threats and attacks are becoming increasingly sophisticated, targeting organizations of all sizes and industries. In this context, system and file integrity monitoring (SFIM) plays a vital role in safeguarding your data, identifying potential breaches, and enabling swift responses to mitigate risks. In this blog post, we will explore why SFIM is important and how it can protect your valuable assets.
Understanding System & File Integrity Monitoring
System & File Integrity Monitoring involves the continuous monitoring and analysis of critical files, directories, and configurations within your IT infrastructure. It provides an automated method to detect any unauthorized changes, modifications, or anomalies in these elements. By establishing a baseline of expected states, SFIM solutions can alert you in real-time if any deviations occur, allowing you to respond promptly to potential security breaches.
Why is SFIM Important?
Early Detection of Unauthorized Access or Malicious Activities
Unauthorized access and malicious activities are primary concerns for any organization. Hackers and cybercriminals are constantly seeking vulnerabilities to exploit and gain unauthorized access to your systems. By implementing SFIM, you can proactively detect any unauthorized changes or manipulations in your files or configurations, helping you identify potential security breaches before they escalate. Early detection allows you to take swift action, minimizing the impact and potential damage caused.
Protecting Sensitive Data and Intellectual Property
Data breaches can have severe consequences, resulting in financial losses, reputational damage, and legal complications. Your organization may handle sensitive customer data, intellectual property, or confidential information that requires stringent protection. SFIM ensures the integrity of these assets by monitoring critical files and directories for any tampering attempts. By promptly detecting any unauthorized modifications, you can mitigate the risk of data loss or exposure.
Compliance and Regulatory Requirements
Many industries have strict compliance and regulatory standards in place to safeguard sensitive information. Organizations that fail to meet these requirements may face hefty fines and legal consequences. SFIM helps you maintain compliance by providing an auditable trail of changes made to your system and files. It enables you to demonstrate due diligence and prove that you have taken necessary steps to protect your data, ensuring compliance with relevant regulations.
Preventing Insider Threats
Insider threats, whether intentional or unintentional, pose a significant risk to organizations. Employees or privileged users may misuse their access privileges to manipulate critical files or configurations, potentially compromising the entire system's security. SFIM allows you to monitor user activities and track any unauthorized changes made by insiders. By identifying suspicious behavior patterns, you can take appropriate actions, such as revoking privileges or launching an internal investigation, to mitigate the risk.
Minimizing Downtime and Recovery Costs
A security breach or a compromised system can result in significant downtime and recovery costs. By continuously monitoring system and file integrity, SFIM helps you identify potential vulnerabilities and address them before they lead to a full-blown security incident. By proactively managing security risks, you can minimize the impact on your operations, reduce downtime, and avoid expensive recovery processes
6. Real-Time Monitoring & Alerts
Wrixte's SFIM capabilities provide real-time monitoring of files, directories, and system configurations within your IT infrastructure. By establishing a baseline of expected states, Wrixte can detect any deviations or unauthorized modifications promptly. This proactive monitoring ensures that you are promptly alerted to any potential security breaches, enabling you to take immediate action.
When an unauthorized change is detected, Wrixte generates alerts and notifications, which can be delivered through various channels such as email, SMS, or integration with Wrixte Case & Incident Management System. These real-time alerts empower your security team to respond swiftly, investigate the incident, and mitigate any potential risks before they escalate.
Conclusion
In an era of growing cyber threats, organizations must prioritize the security and integrity of their systems and files. Implementing a robust System & File Integrity Monitoring solution is an essential step toward safeguarding valuable assets, detecting potential security breaches, and ensuring compliance with regulatory standards.
Wrixte's System and File Integrity Monitoring capabilities offer organizations a powerful solution to strengthen their security posture. With real-time monitoring, comprehensive assessment, and customizable rules, Wrixte empowers organizations to detect and respond swiftly to unauthorized changes, mitigating potential security breaches. By integrating with existing security systems and providing detailed auditing and reporting features, Wrixte helps organizations maintain compliance, enhance incident response, and improve their overall security resilience.